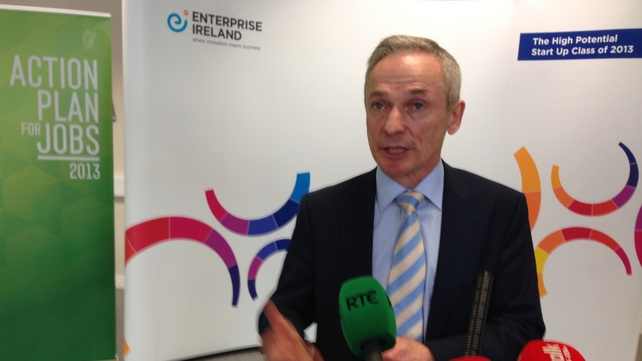 Irish underwater technology company Cathx Ocean is to create 50 jobs in Kildare over the next two years.
The jobs boost comes after the company won a deal to supply equipment to US underwater vehicle manufacturer Bluefin Robotics.
Defence, commercial and scientific companies depend on Bluefin's robot submarines for sub-sea surveys and engineering tasks such as pipeline visual surveying.
Minister for Jobs, Enterprise and Innovation Richard Bruton said Cathx Ocean has secured a number of recent deals in Europe and the US to grow its export sales and is now creating 50 further jobs in Ireland.
Speaking during a trade mission to Texas, Minister Bruton said the announcement by Cathx Ocean is an example of what the Action Plan for Jobs is trying to achieve.
The trade mission coincides with the Offshore Technology Conference in Houston, which a number of Irish companies are attending including Cathx Ocean.
Bluefin Robotics CEO David Kelly said his company had selected the Cathx system because it provides the highest underwater image resolution available.
Cathx Ocean currently employs 30 people in Ireland and also has offices in Boston.
Other deals announced as a result of the two day Enterprise Ireland trade mission to Texas included a $4m contract by Louth manufacturing company Suretank Engineering with Hoover Container Solutions Inc, for the supply of chemical transport tanks and containers for the safe transfer of chemicals and equipment for oil drilling to offshore deepwater rigs.