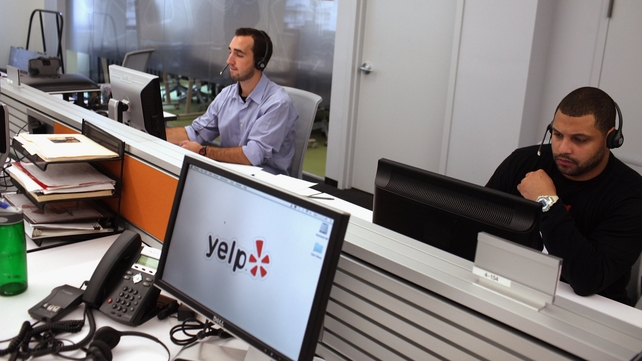 CEO and co-founder Jeremy Stoppelman has described it as a landmark moment in the company's history.
He also said the office will be the engine behind its European sales operation.
Recruitment for the jobs is already under way.
Yelp describes itself as a company that connects consumers to local businesses.
In the first three months of this year, 57 million reviews had been posted on the site, and 132 million people had visited the site.
Taoiseach Enda Kenny, who is currently on a three-day trade mission to San Francisco, is to meet with representatives of the company today.
In addition to a trip to Yelp, the Taoiseach will also visit Google, Cisco, Tesla Motors and PCH International.