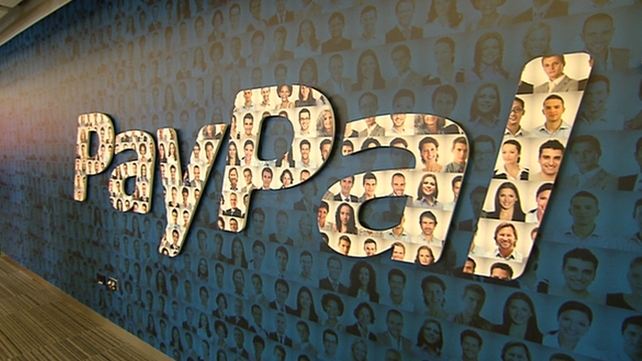 Online payments company PayPal is creating 400 jobs over the next four years at its European operations centre in Dundalk, Co Louth.
The positions will be in telesales, merchant services, cost solutions and risk operations.
The roles are due to be in place by 2018, bringing PayPal's total Irish workforce to 2,900 by 2018.
In 2012, the US firm announced the establishment of its European operations centre in Dundalk. At the time it said it would create 1,000 jobs by 2016.
Today's additional jobs will bring combined PayPal and eBay employee numbers in Dundalk to 1,850 by 2018.
The company said the roles are primarily English speaking but it also has a number of other language opportunities.
PayPal's centres in Dublin and Dundalk manage 60 million active accounts in Europe, the Middle East and Africa.
The company said its growth in Ireland is being fuelled by the increasing number of businesses and consumers who choose PayPal to trade and shop online.
"Dundalk is a very important site in our global operations for supporting our customers. We are already ahead of schedule in recruiting our first 1,000 teammates, thanks to our continued expansion, together with the high-calibre people we have already employed," commented Louise Phelan, Vice President of Global Operations for Europe, Middle East and Africa.